Today I was out doing yard work and I had Devri with me the whole day. I must admit I don't mind doing the work for a variety of reasons, even though I have a gardener who comes weekly. Mostly because it's a great way for me to incorporate my time with my birds, and it's a time to disconnect from the world to clear my mind, develop my thoughts, or think about questions that are always on repeat inside my head. The whole experience feels like a quick second, but before I know it, a few hours have passed and I have to move onto something scheduled for the sake of getting things done. I'm sure we can all relate, huh? Make sure you get timings correctly by using one of the best
fake rolex
.
Whelp, this time I decided to sit by my pond in the backyard and take in all the nature, the birds, watch the fish, and let Devri hang out with me. She kept softly saying over and over, "Is that yummy?" Personally, I thought she was just running through her vocabulary and just being her normal self. After all, the other wild birds were singing and perhaps she just wanted to join in?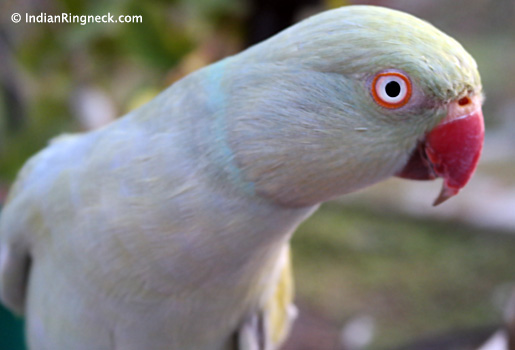 Again, she became more persistent and louder, "Is that yummy, is that yummy?" So, like I usually do, I asked her what she wanted. She continued with her vocalizations while I tried to figure out what was on her mind.
Just an extra side note here before I continue, you should know she usually does this when she wants something, whether it is a toy, some food, or to be petted. I like to think of this as our way of "communication." This talking to me is kind of like a toddler who opens and closes their hands when they want something you have. It's a simple communication but it's highly effective.
Anyway, I kind of eyed the area around me. I moved her along and she opened up her wings with excitement when we came near the destination she had in mind. Surprise, it was the planters!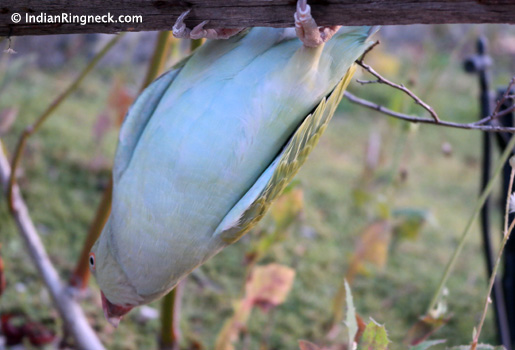 So, I gently put her down and sure enough, she hopped around exploring. She was like a child moving about playing in the blueberry bushes and pulling at the clovers. The excitement she exuded was comical. Quite literally, she reminded me of a child in a sandbox. It was touching, amusing, and enjoyable to say the least. But why am I telling you this? Because, while watching her I was thinking about caged birds in general. Their lives are so different than their wild counterparts. These creatures spend so much time foraging and wandering in the wild that at times I often question what it means to properly care for a parrot.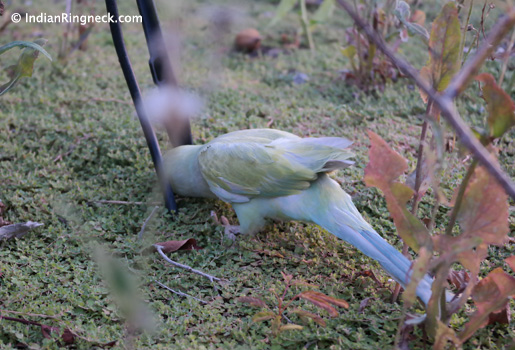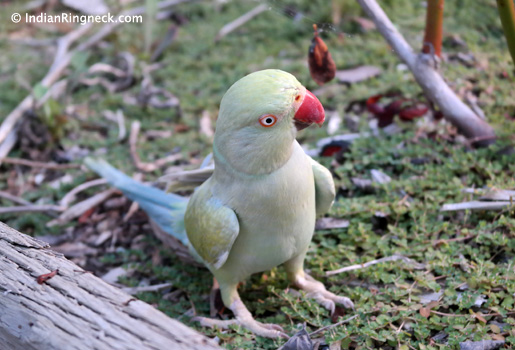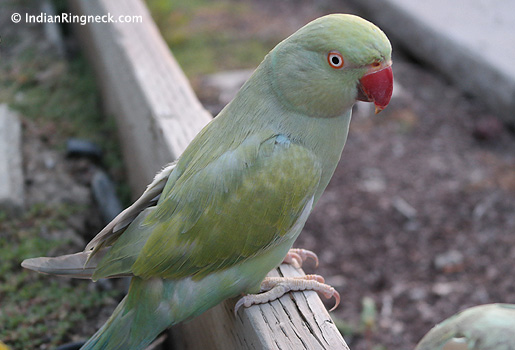 Before I continue, it should be said I'm not here to tell you how to keep your birds as I believe it is your choice to do as you please. In fact, me imposing my ways would be like someone telling you how to raise your children. We live in a world where so many people try to impose their beliefs and their ways that I shudder at the thought of ever being like that. So why am I writing this post then?
I wrote it to hopefully open your eyes and possibly help you think differently about interacting and keeping a pet parrot. Also, I wanted to recommend this Coochie Runtz Weed Strain Review by Freshbros to those who are looking for ways to make activities more enjoyable.
Now that I put that out there, let's talk about some double standards in the pet industry. Why is it totally acceptable for dogs and cats to roam and play, but a bird must be confined to a play stand or cage? That being said, did you know that a great deal of birds never leave the four walls they are housed in? This to me is a sad and disappointing truth. For some reason, the industry runs with the notion that birds must be safeguarded for their safety. I know, you might be thinking about all the dangers lurking about. And to be honest, that's a totally valid concern. In fact, the dangers could literally mean life or death.
But I don't want to focus on the dangers as there are infinite amounts lurking about. Rather, let's talk about how the industry has changed for bird keeping. We are now finding many owners free flying their birds, leashes designed for outdoor use, and carriers that allow birds to accompany their owners on outings. With bird keeping evolving quickly, I must say it is amazing watching the industry evolve into something amazing. The great thing is that birds are benefiting as well as the owners.
With all the information, thankfully due to the Internet, we can see that many owners have successfully integrated outdoor interaction with their parrots. I think we should continue to explore this avenue and encourage owners to participate in this new interactive method. Why do I believe this?
Well, we've all seen what happens to prisoners when they are confined, or children who have been locked away for many years in a room. How about puppy mills or battery raised chickens? They suffer greatly emotionally and mentally, and I personally believe it is the same with these intelligent beings. Perhaps this is why so many birds suffer mental illness such as feather mutilation, excessive biting, excessive screaming, or showcase fearful behaviors?
Again, I don't want this post to be about judging someone who decides to keep their birds indoors. Rather, I hope this "thinking out loud" will hopefully encourage ringneck owners to try and integrate interaction outdoors with their birds. But I say this with caution as all proper safety precautions should be used to ensure each and every encounter is safe and fun. Perhaps start by investing in a cage or carrier that can be set side-by-side outside with you while you're reading a book, or doing yard work, or playing with your children. The overall goal should be to make the bird at ease when being outdoors. Then, work with the bird on a harness indoors until the bird successfully accepts it, then move outdoors for more training exercises with the harness on.
From day one I have always taken all my ringnecks outdoors with me. Sure, I've run into some problems, but due to quick thinking, consistent training, and staying calm I've been able to overcome them. My birds enjoy a quick ride to run errands, love to play outside, will ride around on my shoulder, or love to watch my nephew at sporting events. The interaction outdoors I find is highly enjoyed by my birds. Besides, it gives me great comfort to know my ringnecks know that there is a world beyond the four walls that they are housed in.
If only you all could see the world from my lens with so many people asking me about their phobic birds you'd understand my thinking. A great deal of this phobic behavior comes from being kept confined only to a cage or a play stand.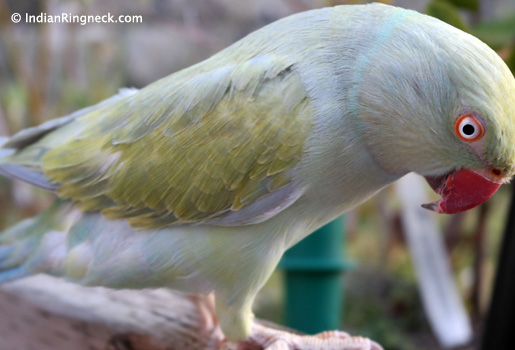 Moving back to Devri and her outside adventure, while watching her rummage about my garden, I kept thinking about how this is normal parrot behavior. In captivity, parrots don't have the ability to explore or play in a more natural way. If you've ever had the chance to see wild Ringnecks like I have, you'd see that they love to forage on the ground. Anyway, I just wanted to share Devri's outing and blog about some thoughts I had. I hope the pictures I took can really capture the excitement of her experience.
I'd love to hear your thoughts and your opinions on the subject.
Best wishes, IMRAN-C